March 2019
---
Monthly Free Class
Saturday, March 23rd, 10 am
Yoga & Meditation with Roy
As part of our Saturday morning yoga class, I often will read from the great inspirational texts of yoga and meditation.  In this ongoing class, we study the fundamental steps of yoga practice. Here we learn stretching, yoga postures (asana), breath control (pranayama), daily "off the mat" practices (yama & niyama), and simple meditation techniques (dharana & dhyana). This class is open to beginning students as well as more seasoned practitioners.
---
Letting go is the pathway to receive more stretch and flexibility, the release of tightness, inner space, joy, and your hearts desires. We will practice the physicality of letting go through the yoga postures, breath-work and also with some deeper release stretching that will be added to this month's Monday class.
Go deeper with me on this topic to release any tightness and pain that you might be carrying and access your body on a deeper level by joining me on Sunday, March 24 at 2 pm for the Expand and Open Workshop. There are only 12 spots available so pre-registration is a must.
---
THE TEACHINGS OF
RAMANA MAHARSHI
Each Saturday morning, in conjunction with our yoga postures (asanas) and meditation practice (dhyāna,) we explore the teachings of the sages of the past and present to help guide us in our yoga practice both on and off the mat.
For the month of March we will continue visiting the teachings of Ramana Maharshi,  https://en.wikipedia.org/wiki/Ramana_Maharshi  (1879-1950.) As a young man Ramana had a profound spiritual awakening which remained unchanged throughout the rest of his life. His teachings serve as a beacon for those of us interested in liberation from the confines of discursive thought.
Handouts will be given in each class. All are welcome.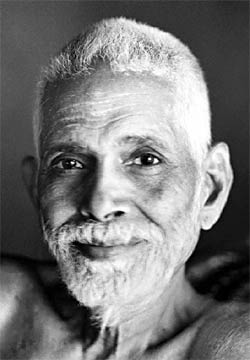 "Your own Self-realization is the greatest service you can render the world." 
Ramana Maharshi
---